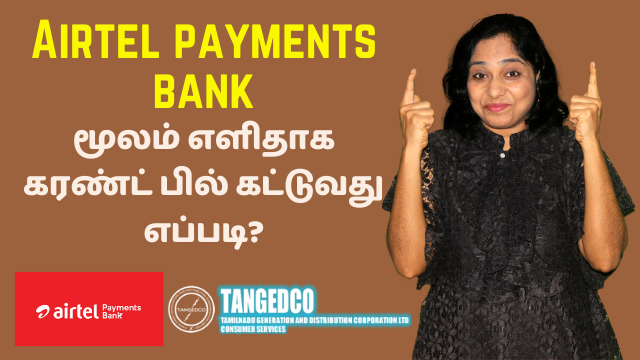 If you have an Airtel Payment Bank account, you can do a lot of things.
You can pay for a variety of things using the money in your Airtel Wallet.
I have made dedicated videos on how to install the Airtel Thanks app and create your Airtel Payment Banks account.
Also I have made a dedicated video on how to add money to your Airtel wallet via GooglePay UPI.
You can find those two videos at the end of this post.
In today's video I demonstrate how you can pay your EB bill via Airtel Payments Bank.
In the demo I use a combination of Airtel Wallet and UPI payment to show you how you can complete the bill payment.
Watch the video fully to know the steps involved in the process!
How to open Airtel Payments Bank savings account?
How to add money to Airtel Payments Bank Wallet using Google Pay UPI?
How to book LPG Cylinder using Airtel Payments Bank app?