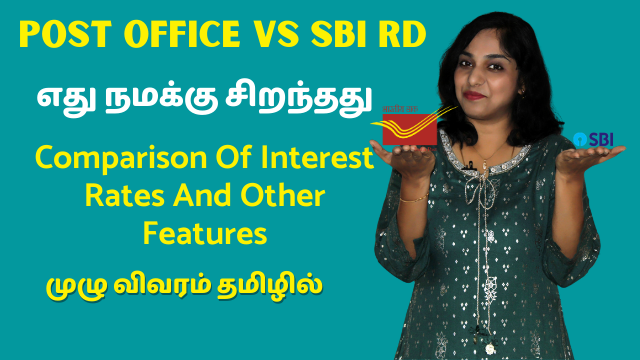 When it comes to investing and saving money, Fixed Deposits (FDs) and Recurring Deposits (RDs), still stand as two of the most common modes of deposits.
When you have a lump sum of money with you and if you want to deposit that amount of money for a good interest FD is a good choice.
On the other hand, when you don't have a lump sum amount, but when you want to develop the habit of regular savings, you can opt for a RD, where you deposit a certain amount of money every month for a few months.
You can open a RD account in any of the banks or at post office.
In today's video I explain the difference between the Post Office and SBI RDs – the difference in opening those account, application procedure, interest rates and much more.
Open FD RD accounts using SBI YONO app | SBI YONO app மூலம் FD and RD accounts open பண்ணுவது எப்படி