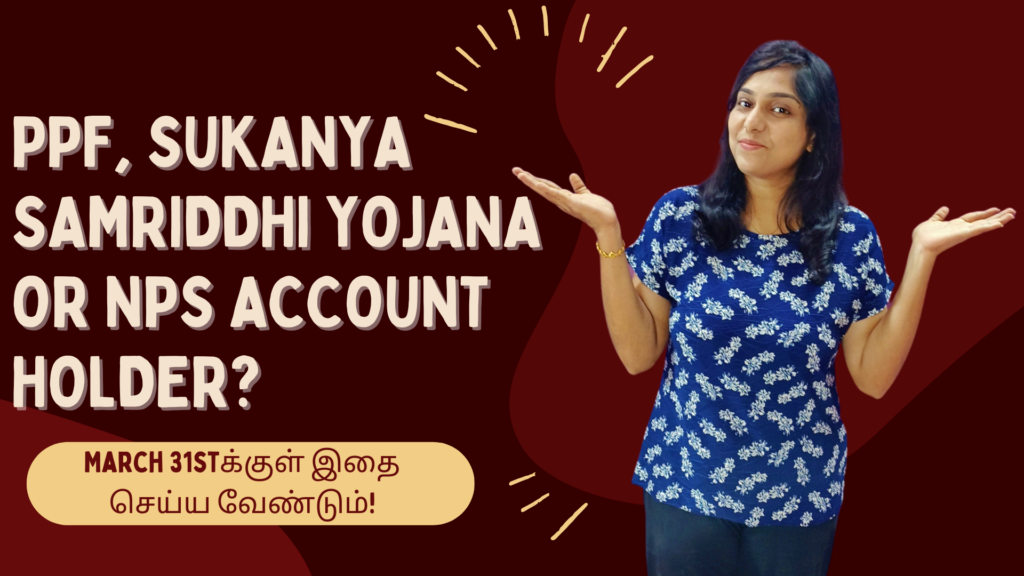 If you have opened a PPF, Sukanya Samriddhi Yojana or a NPS account, you need to watch today's video.
I share an important thing that you need to do by March 31st if you have any of the above mentioned investment schemes.
I also explain what happens if you fail to do the same!
Public Provident Fund (PPF) – Features, Benefits? Should You Invest In PPF? All You Need To Know!
Sukanya Samriddhi Yojana VS PPF: Which Is Best For Investment And Good Returns? Here's A Comparison!
How To Open An e-NPS Account Completely Online Using Aadhar KYC Authentication? Demo