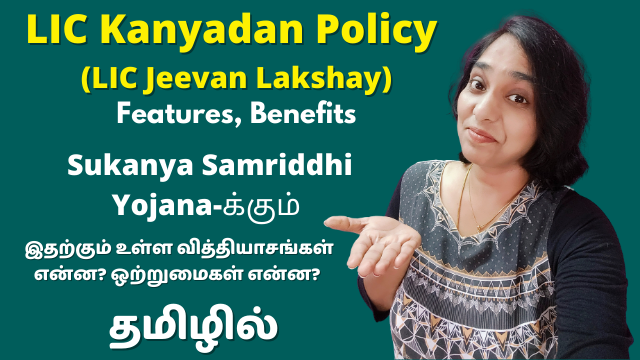 When it comes to long term investment of funds, we have quite some options to choose from. Few of the most common options include PPF, Sukanya Samriddhi Yojana, FD, RD and the like.
In today's video I share the details about the LIC Kanyadan Policy, which is actually a customized version of the LIC Jeevan Lakshay Policy).
I share the features and benefits of the LIC Kanyadan Policy and as well as share how it compares with the Sukanya Samriddhi Yojana.
Watch today's video fully if you are interested in a long term investment option for a girl child!
Sukanya Samriddhi Yojana VS PPF: Which Is Best For Investment And Good Returns? Here's A Comparison! –
SBI Minor And Kids Accounts – Pehla Kadam and Pehli Udaan – Features, Eligibility, Documents Needed –
Post Office RD Vs SBI RD – Which Is Better? Comparison Of Interest Rates And Other Features –