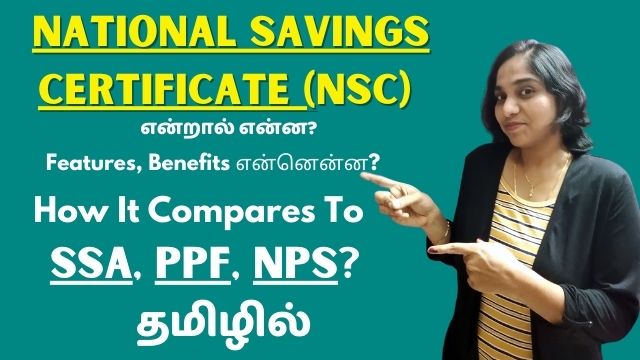 When it comes to savings options, there are a wide variety of schemes to choose from. Depending upon your needs, you can opt for a long term, or a short term investment.
Also you can choose an option that will give you best returns, or an investment with low risk.
In today's video I share one such investment option that is available for you to opt at the Post Office – The National Savings Scheme (NSC).
I share the features of the National Savings Certificate scheme and also share how it compares with the popular and similar options like the PPF, Sukanya Samriddhi Yojana and the National Pension Scheme!
Watch today's video to know more!
Sukanya Samriddhi Yojana VS PPF: Which Is Best For Investment And Good Returns? Here's A Comparison!