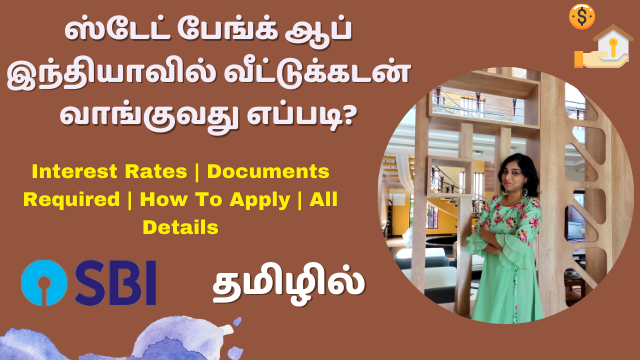 Home loan is something most of us avail at least once in our life time. Home loan can be used to build a home from scratch, to buy an apartment, to remodel a home or to repair a home.
Some banks also allow you to buy land using home loan.
As far as SBI is concerned, it still remains as one of the top go-to banks when it comes to home loan or housing loan.
In today's video I share the details associated with getting a housing loan in SBI. I explain the eligibility, documents required, application and processing involved, Interest rates and other relevant details.
If you are interested in getting a housing loan from SBI, make sure you watch the video fully!
ICICI Personal Loan for Salaried | How To Apply, Documents Required, Eligibility, Interest
What is a CIBIL score? What you need to know about your CIBIL score or CIR?
How to improve your CIBIL Score and get loan easily? Practical, working tips to boost your CIBIL
IOB Home Loan Details in Tamil | How to get Housing Loan (Documents, Interest rates, eligibility)
How to avail Personal loan from SBI YONO app within few minutes [in Tamil] | YONO SBI Loan
How to fill IOB Home Loan Application form in Tamil | Apply for Indian Overseas Bank housing loan