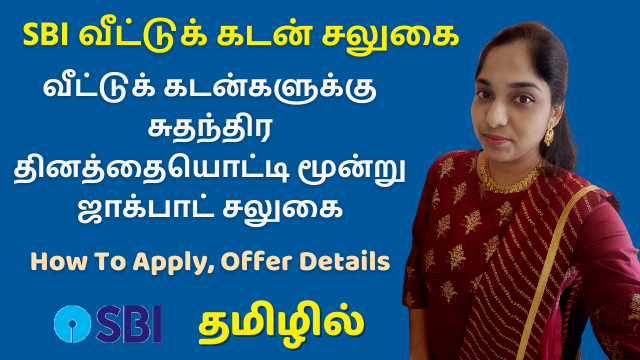 SBI has announced special offer on account of Independence day for home loans.
In today's video, I share the details about this Independence day home loan offers of SBI. And also details on how to apply for home loan and avail these offers.
If you are planning to avail home loan make sure to hurry up so you can avail these amazing offers from SBI too!
SBI Home Loan Process | Interest Rates | Documents Required | How To Apply | All Details –
What is a CIBIL score? What you need to know about your CIBIL score or CIR? –
How to improve your CIBIL Score and get loan easily? Practical, working tips to boost your CIBIL –