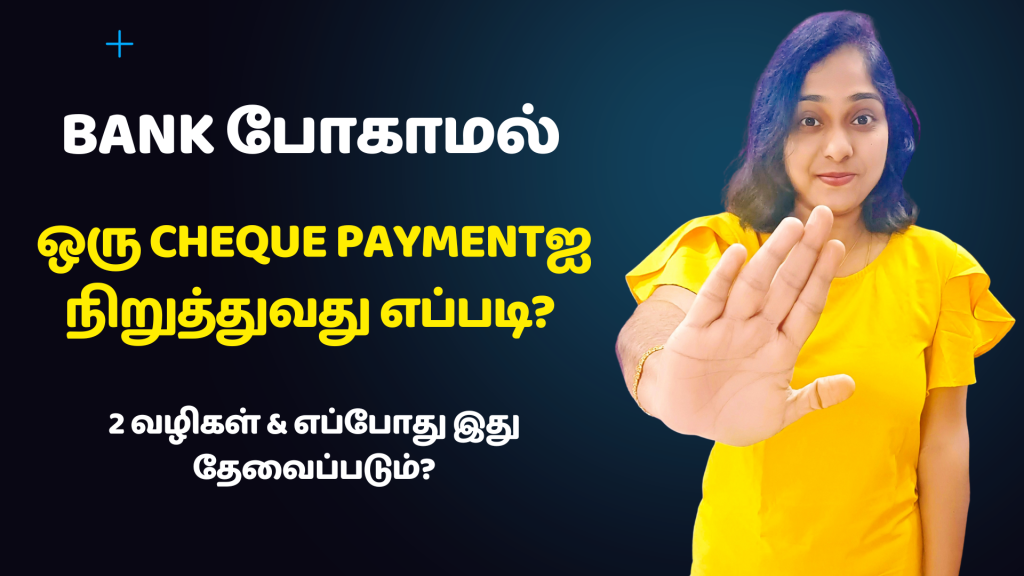 Cheques are commonly used as a form of payment in many parts of the world. They can be used to pay for goods and services or to transfer money between individuals or businesses.
However, there may be situations where you need to stop a cheque payment. This could be due to various reasons such as loss or theft of the cheque, a change in the amount or payee, or a dispute with the recipient of the cheque.
Stopping a cheque payment can help prevent unauthorized withdrawals from your account and avoid potential fraud. In this video, I share the steps involved in stopping a cheque payment and the situations where it may be necessary to do so.
What are the types of Cheques? What to do if your cheque is lost? What if your cheque goes missing?
How to write a Cheque and what are the types of cheques in India | செக் எழுதுவது எப்படி?
What Is The Difference Between NEFT RTGS IMPS Transactions? What To Choose For Fund Transfer?