Cheque plays a crucial role in some of the bank transactions.
No matter how improved we are with technology and no matter how we are used to net banking, mobile banking etc. we still use cheque for certain bank transactions.
So in this post (and the video) I share what are all the commonly available cheque types.
Without account payee cheque
This kind of cheque is not crossed. It carries the name of the person to whom you give the cheque.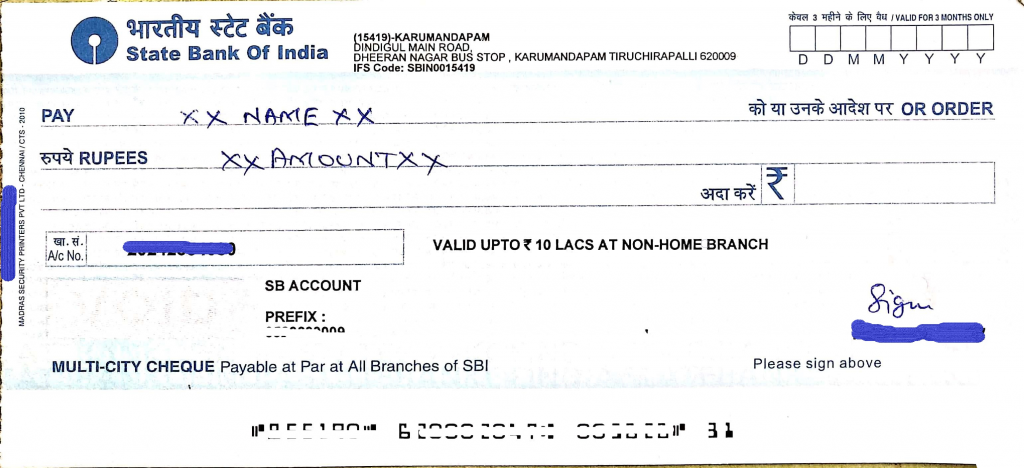 And, the person can withdraw cash by giving this cheque in the bank counter.
Account payee cheque
A cheque that is crossed with two lines in the top left corner and has AC Payee written on it.
The person whose name is written on this cheque can take it to the bank and has the specified amount deposited to his/her bank account.
He/she cannot get cash on hand with an Account Payee cheque.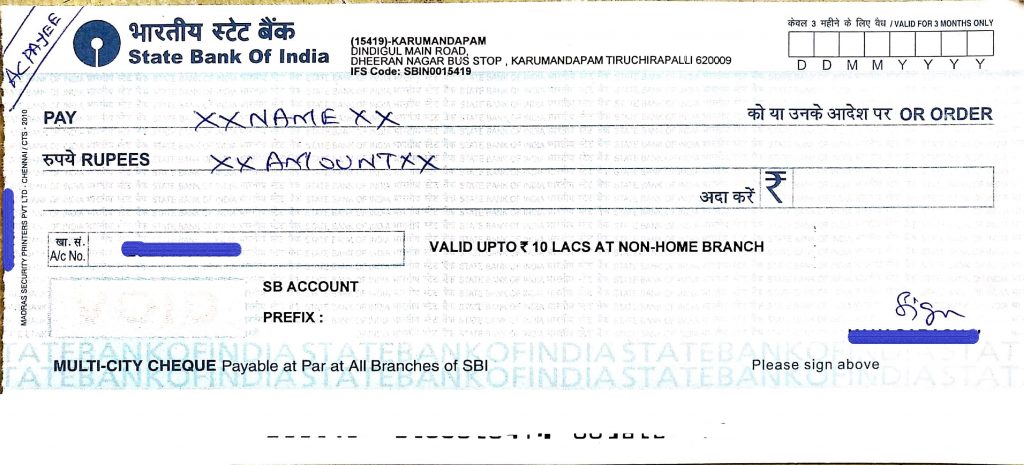 Crossed cheque
A cheque that is crossed on the top left corner is a crossed cheque.
It can be further endorsed to a person so that person can get the cash deposited in his bank account.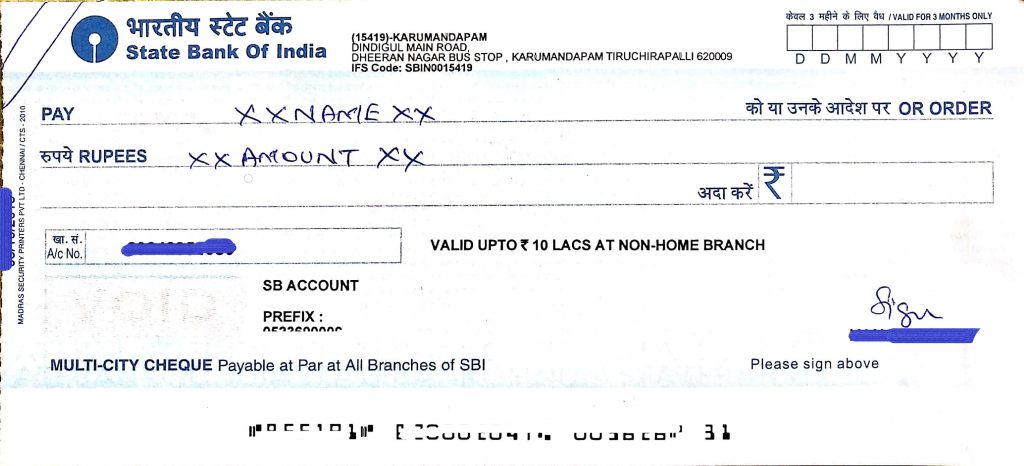 Self Cheque
A cheque that has "Self" written in the Pay field is the one you use for your own purpose.
That is you can use it to withdraw cash from your own account.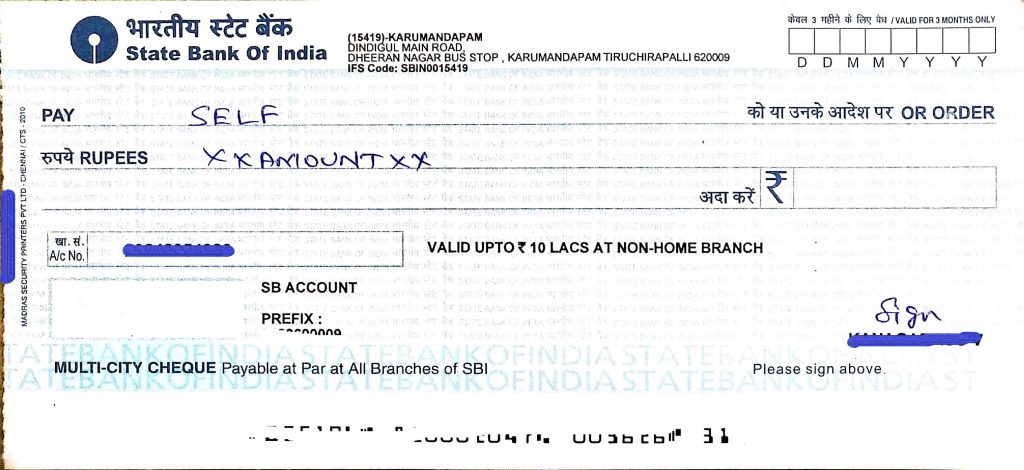 Yourself cheque
A cheque that has "Yourself" written in the Pay field is a Yourself Cheque that you use for banking purposes.
You issue this cheque to the bank and it may be used for NEFT, RTGS transactions, DD purposes or other related purposes.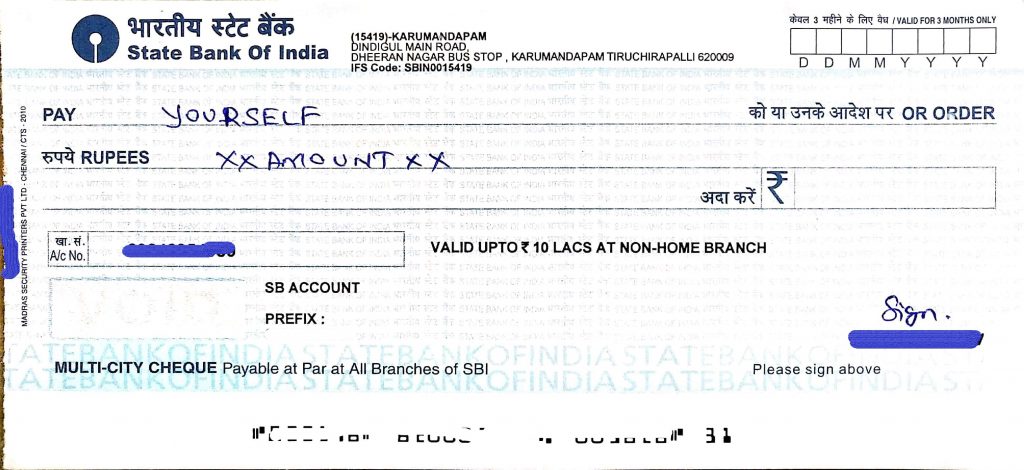 I will skip the usual information like – writing clearly in a cheque, writing without striking, and making sure that the cheque leaf is not torn and so on.
Because, you might already know that 🙂
What to do if a cheque is lost?
Now, if a cheque you issued to a person is lost, you need not panic.
You must first act fast and do whatever you can to stop the cheque payment so that no one can misuse it!
There are three ways to do it.
Stop cheque using Net banking
If you use net banking, you can login and use the Stop Cheque or Stop Cheque Payment link as shown below.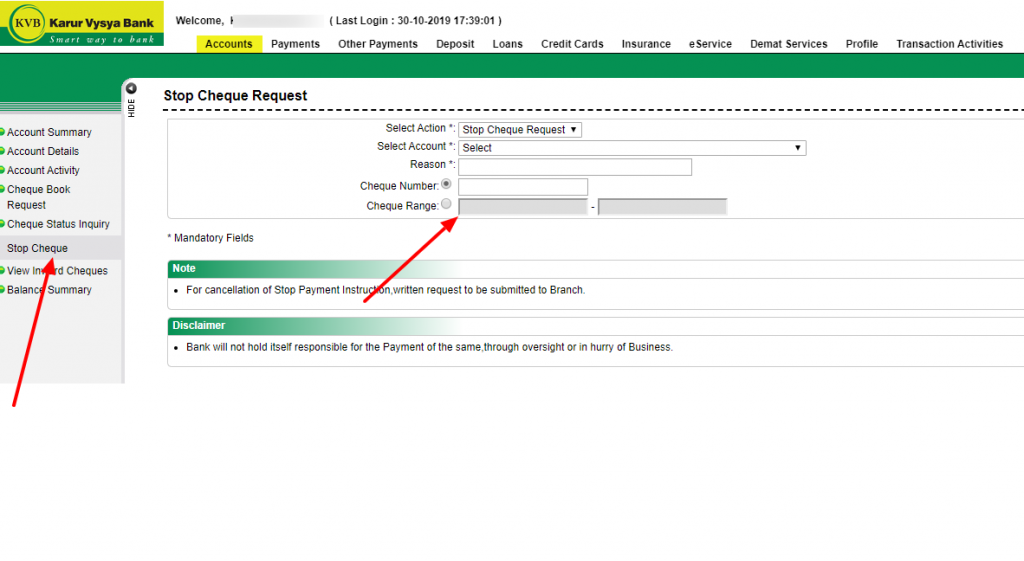 You might have to enter the reason as to why you are requesting this, and details like cheque number.
The details you might have to fill in here will vary slightly with different bank's net banking – but in general it's all the same!
Once you submit this, your cheque cannot be processed by anyone.
Stop cheque payment by calling your bank
The second way to stop the cheque payment is by calling your bank.
You will definitely have your bank's contact number (look for it in the passbook).
Call up and tell them the reason plus the details they ask for and you should be good to go.
Stop cheque payment by submitting a request letter
You could write a letter requesting to stop the cheque payment, and furnish the details of the cheque – to the bank manager – and hand over the same by visiting your branch.
If your branch is too far or out of town, you could email this letter and then send a hard copy by courier or registered post too!
That's it!
Of these three methods, using net banking or calling your branch are the fastest options to stop cheque payment.
Hope this post was useful to you. If so, please share the post and the video with your friends in your social circle 🙂