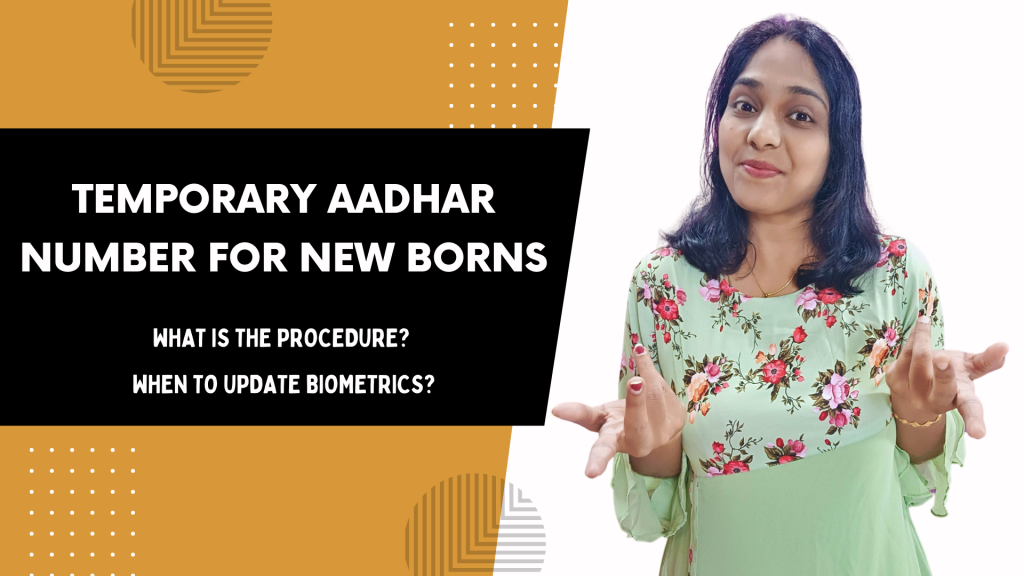 The UIDAI is taking initiatives to incorporate the Aadhar number from birth till the death of an individual.
As a start, temporary Aadhar number is to be provided at birth, for infants. And later on when the biometrics are added, a permanent Aadhar number (card) will be provided for the child.
In today's video I share the details about this initiative.
All videos related to Aadhar
How To Download Aadhar Paperless Offline E-KYC XML File | How To Use It? Do You Need It? Demo
How To Get Aadhar Card For A New Born Baby? Procedure And Documents Needed! New Aadhar For Child
How To Lock / Unlock Aadhar Card Biometric Online? How To Get Aadhar Virtual ID (VID)