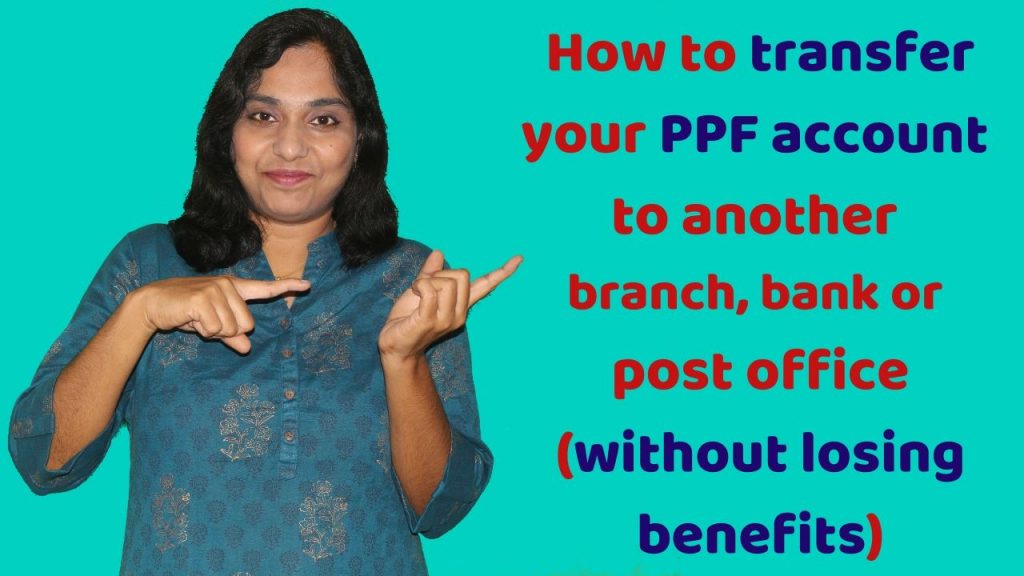 A PPF account is a wonderful opportunity to save money. Not just that, with a PPF account you can save money AND enjoy tax benefits.
A PPF account can be opened with as little as Rs. 100. Every year you can deposit a minimum of Rs. 500 to a maximum of Rs. 1,50,000 in a PPF account.
The amount you invest in a PPF can be deducted in the taxable income for that financial year.
The interest you earn in a PPF account is not taxable. Even better, the amount you get after the completion of maturity period of a PPF account is also not taxable.
So you get a lot of tax benefits with a PPF account. If you want to know about minor PPF accounts, read this post:
In this post we are going to see how to transfer a PPF account you opened in one bank/branch to another branch or another bank or to a Post Office.
I will explain the procedures involved and let you know about the documents needed.
Note that you won't lose any benefits of your PPF account if you attempt to transfer it to another bank, branch or post office if you follow the procedure explained in this video.
First you need to visit your bank branch where you currently have your PPF account. While you visit, you need to take along your PPF account passbook.
Note that for the transfer of your PPF account, you need to go through the KYC process again. So also take your photographs, address proof (copy of Aadhar, or Driving License) and PAN card.
Once there, you need to ask for (PPF) account transfer application form. Now you need to fill out that form promptly.
Write down your full address of the bank branch or the Post Office to which you want to transfer your PPF account to.
You may need to fill out other details of your current PPF account. Once promptly filled, sign the form and return it to the counter.
The staff will now process your account transfer. He/She will send over your request to the new branch along with some supporting documents like your PPF passbook, nominee details (via a nominee form), account opening details that you submitted to this bank, your specimen signatures and so on.
You will also be asked to go through the KYC process!
Now the work at your current branch is over. But before you leave, make sure you get an acknowledgement copy or a receipt of your transfer request.
Once the new branch or Post Office receives your transfer documents, you will be notified.
Different banks notify you of this differently. With some banks, you will receive an SMS notification.
While with other banks you will receive a call from the staff.
Once you get a notification from the new branch, you need to visit your new branch. And submit a fresh PPF account opening form.
While visiting the new branch it would be helpful if you carry a copy of your transfer form, that you submitted to your old branch or the receipt of the same.
The new branch will now create your PPF account and link it with your old account appropriately.
This whole process can take up to a month, so be patient!
Your old balance will be carried forward as a credit in your new account.
If you want to keep a record of your transactions in your old account, take a copy of your passbook before you initiate this process!
Now your new account is all set. Even though this is a new PPF account, you won't lose any benefits during this transfer period.
Your benefits like premature withdrawal or loan facility against your PPF account will all be intact!