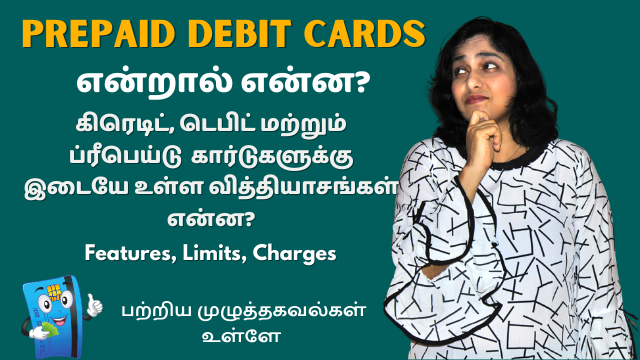 Prepaid debit cards look a lot like debit card or a credit card. But they slightly differ in terms of usage and features.
In today's video I explain the difference between prepaid cards and credit or debit cards.
I also explain the features of prepaid cards, the charges involved, and the features!
If you are interested in getting a prepaid card, find out everything you need to know about these cards in today's video!
Different Types of SBI ATM Cards in Tamil | Charges, Benefits, Withdrawal Limits, and Eligibility
How to QUICKLY block your Debit Card if your card is lost | How to block your lost ATM card quickly!
Canara Bank Debit Card Types – Features, Charges, Eligibility – Canara Bank ATM Cards – All Details