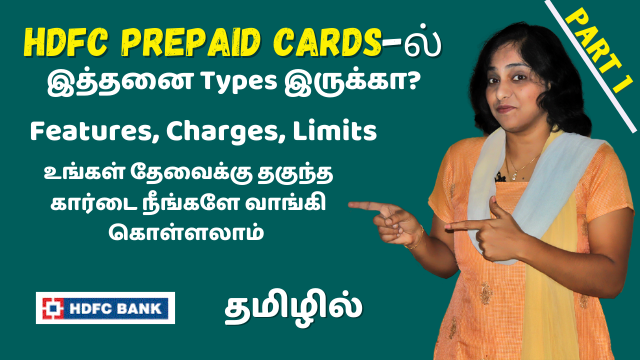 Prepaid cards are very similar to debit cards. In one of the past videos, I have made a comparison and overview of the features prepaid cards and how it differs from debit and credit cards.
You can find the video at the end of this post.
In today's video I have list out the types of prepaid debit cards offered by HDFC. I explain the features of each of the card along with the features and benefits of each of the card and the charges and limitations associated.
If you are interested in getting a prepaid card from HDFC, make sure you watch today's video fully so you can choose the best card that suits your needs!
What Are Prepaid Debit Cards? Features, Charges? Difference Between Debit, Credit And Prepaid Cards
Types Of SBI Prepaid Debit Cards | Features, Limits, Charges, How To Apply | All Details