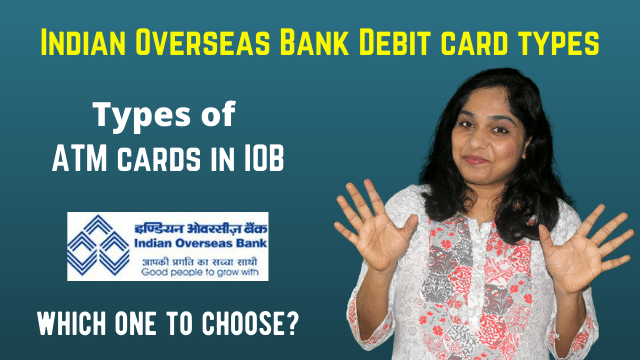 If you have any kind of account with Indian Overseas Bank (IOB) then you might want to have a debit / ATM card.
Usually when you open an account, you will fill out the details of a debit card that you require along with the account – in the account opening form.
And even if you didn't do it, you can apply for a debit card / ATM card later by filling out an application form for the same.
While doing so, you will have to choose the right card that suits your needs.
And to do that, you will have to know the types of cards that are available, and the eligibility to avail those cards as well as the features and benefits.
This video will help you with that!