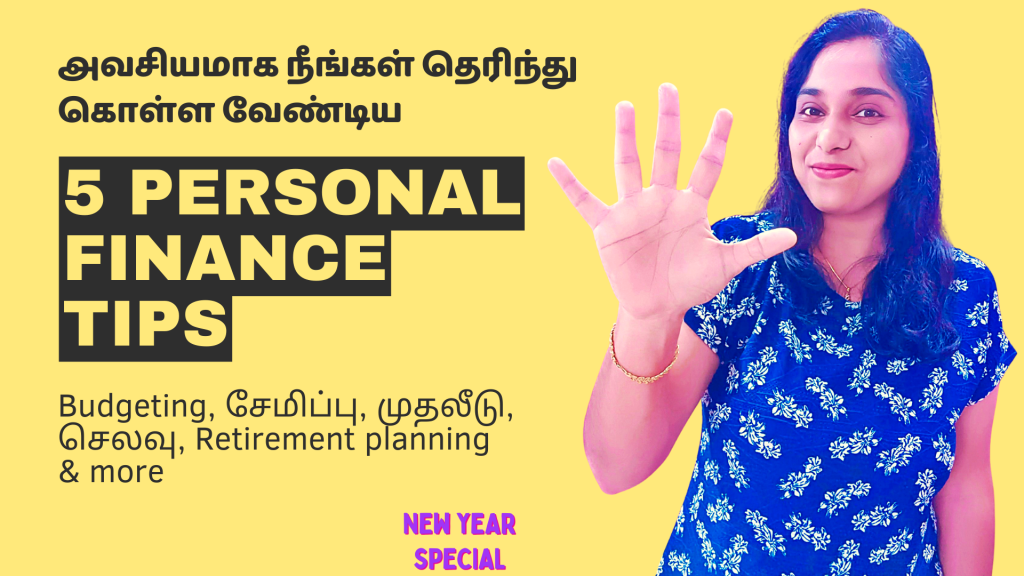 Personal finance is all about managing your money, saving it and investing it to make more money.
There are various effective tips, and best practices in personal finance that will help you optimize your income, and help grow your wealth.
In today's video I share 5 crucial personal finance tips that anyone should know regardless of their age.
If you want to grow your wealth, and if you want to manage your money effectively, make sure you watch the video fully.
The personal finance tips I share in this video are effective regardless of how old you are and what your monthly income is.
SBI Annuity Deposit Scheme | Benefits, Eligibility, Interest Rate, Rules | Monthly Income Scheme
The New Pension Plan By LIC | NPS Alternative? Features, Eligibility, Returns, How To Apply | Tamil
Sukanya Samriddhi Yojana VS PPF: Which Is Best For Investment And Good Returns? Here's A Comparison!