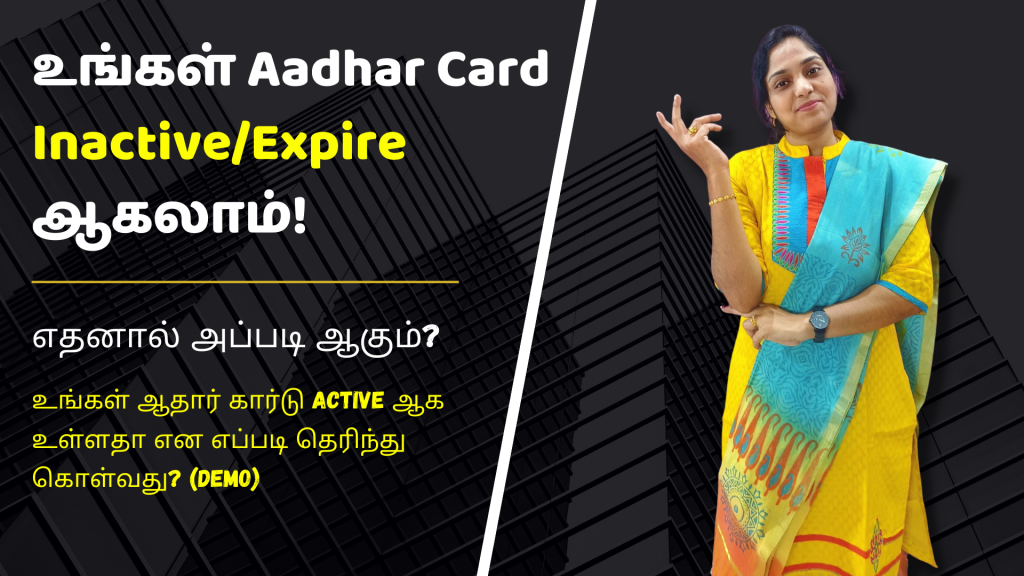 An Aadhar card is something we all possess irrespective of age. An Aadhar card serves as a crucial document when it comes to proving our identity or address.
Such a crucial document, the Aadhar card, can expire or become inactive. Shocking?
Find out when an Aadhar card can expire and at what circumstances can an Aadhar card be deactivated. I explain the details in today's video.
I also demonstrate how to check whether your Aadhar card is active or not!
YONO app use பண்றிங்களா? அப்போ இனிமேல் இதெல்லாம் New Rules | New SBI Customer Care Service Numbers
What Is Masked Aadhar Card? Do You Need It? How To Download? What Is The Password To Open Pdf?
Credit Card Bill கம்மியா வரணும்னா இதெல்லாம் பண்ணுங்க! என்னென்ன Transctions பண்ணலாம் பண்ண கூடாது?
All videos about Aadhar Card