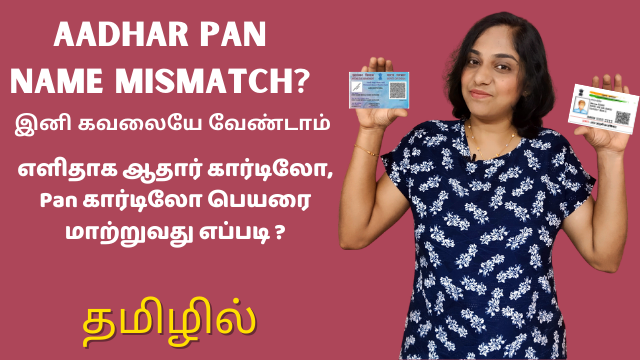 Aadhar and PAN are two very important documents when it comes to doing anything related to money. Be it opening bank account, or doing any investment, you will need to use these two documents for sure.
In particular, if you are opening an online account, then you need to submit copies of your PAN and Aadhar in most cases for KYC purpose.
Apart from anything related to money, for miscellaneous accounts or tasks also you will need your Aadhar and PAN cards.
For many, the names on Aadhar and PAN cards would suffer a mismatch – it could be a space, the initial, or a misspelling.
In such a case, you need to correct your name depending upon where it is incorrect. In today's video I discuss how you can do that!
If you want to correct your name in Aadhar or PAN, watch today's video fully!
How to apply for Plastic Aadhar Card online? Get PVC Aadhaar Card Online –
Aadhar Card Mobile Number Update Online, Aadhar Mobile Number Change Online – What you cannot change
How To Update Aadhar Card Photo If You Don't Like Your Picture? Procedure For Other Aadhar Updates –
How to Update Address in Aadhar Card Online in Tamil | Aadhaar address change | Address correction –