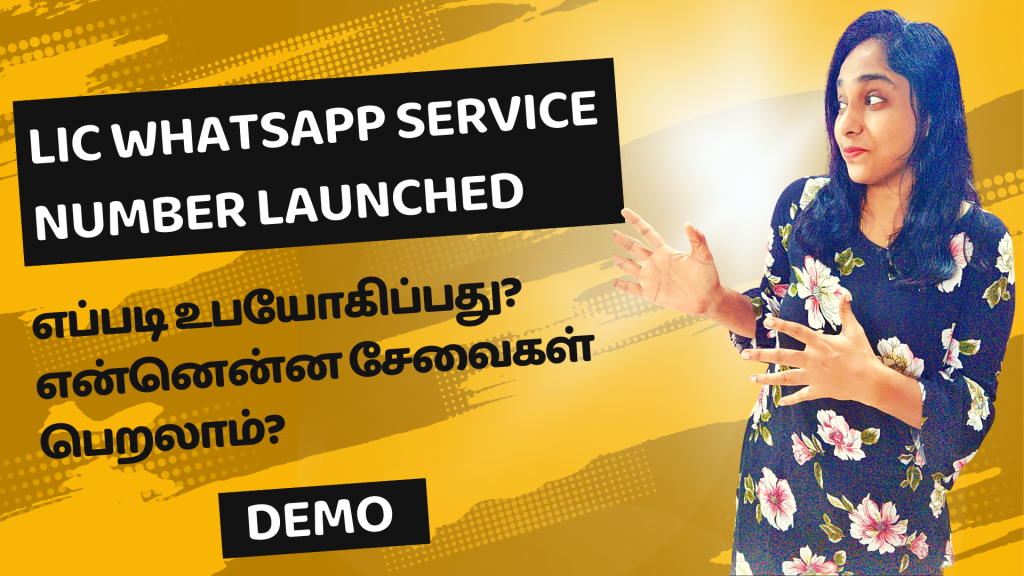 LIC has launched its WhatsApp service recently and has announced a special WhatsApp number for this service.
If you have a Policy, or a loan with LIC, you shall get various, useful information via WhatsApp, using this service.
Crucial tasks like, checking policy status, loan status, downloading policy premium paid receipt – all these require us to login to the LIC portal online or use the app.
Now, just via WhatsApp – an app that we use casually for messaging – these crucial LIC-related tasks can be done.
In today's video, I demonstrate how to register for LIC WhatsApp service, how to make use of it and get some crucial LIC related tasks done.
LIC Customer Portal Registration Online | Add Policies, Pay Premium Online, Download Receipt | Demo
LIC Credit Cards: Features, Benefits, Eligibility Of Platinum, Gold, Titanium, Signature Cards
The New Pension Plan By LIC | NPS Alternative? Features, Eligibility, Returns, How To Apply | Tamil