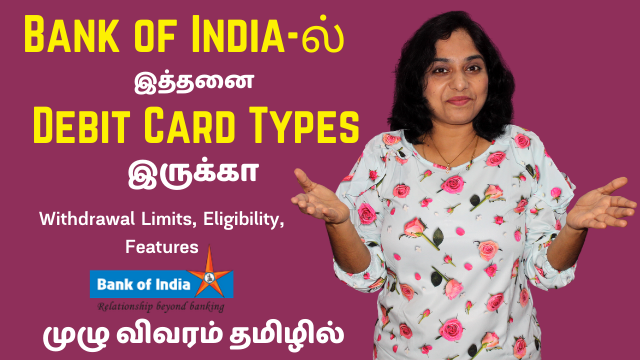 If you have a savings account, or current account or over draft account with Bank of India, you can avail a range of debit cards.
In todays video I explain the types of ATM cards that are offered by Bank of India.
I also explain the charges associated with each of these cards, the limits, and features of the Bank of India ATM cards.
Watch the video fully to know about the types of Bank of India ATM cards so you can choose the one that suits your needs!