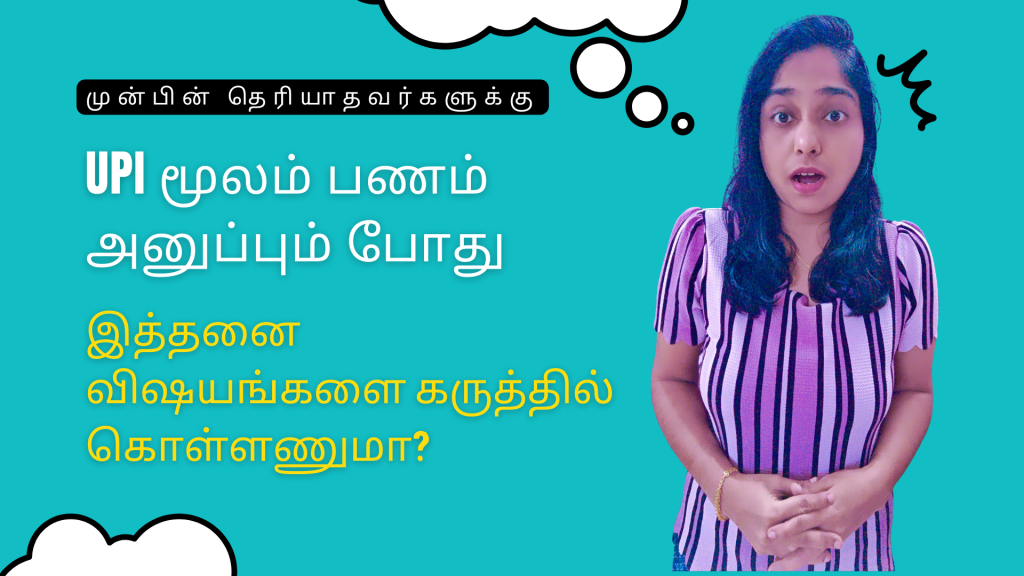 Making UPI payments have become very common these days. UPI has become one of the widely used mode of payments.
As a result, not only it is being highly useful, many new frauds are popping up where people end up losing money via UPI apps.
In this context, it is very crucial that we follow the safety aspects when it comes to UPI apps.
Often, as part of the day today transactions, we would have to send money to unknown persons or businesses. In that case, there are some crucial safety aspects that you need to keep in mind.
In today's video, I share the important things (and some tips) that will be useful to you if you have to send money to an unknown person or business via UPI.
Important Safety Tips While Using UPI Apps And UPI PIN | Dos And Don'ts Explained In Tamil
How To Send UPI Payment Without Internet Connection? USSD Code Number And Procedure
Made A Wrong UPI Transaction? Lost Money To Someone Over A Fraud? Here's What To Do – 3 Ways!