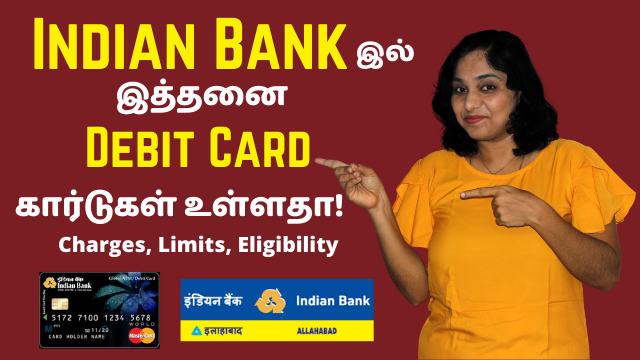 If you have an account with Indian Bank, depending upon your bank account, you will be eligible for an ATM or Debit card.
You can either apply for your card, when you fill your Savings Account Opening Form.
Or if you have already opened your Indian Bank Account, and if you want your Indian Bank ATM card now, you can fill out a debit card application form any time.
In either case, when you apply for an ATM card, you need to choose the type of card you want.
In order to choose the right ATM card that suits your needs and expectations, you need to know the types of cards available, and their limits and charges, and also the eligibility!
In today's video I explain the types of Indian Bank ATM cards available and the charges, eligibility and withdrawal limits associated with each of those cards.
How to fill Indian Bank Savings Account Opening Form? (4 Pages form fill up)
Indian Bank Savings Account Opening Online
INDIAN BANK Welcome Kit Unboxing | Debit Card | Indian Bank Online Account Opening Welcome Kit
Indian Bank ATM Card PIN generation in Tamil New ATM card