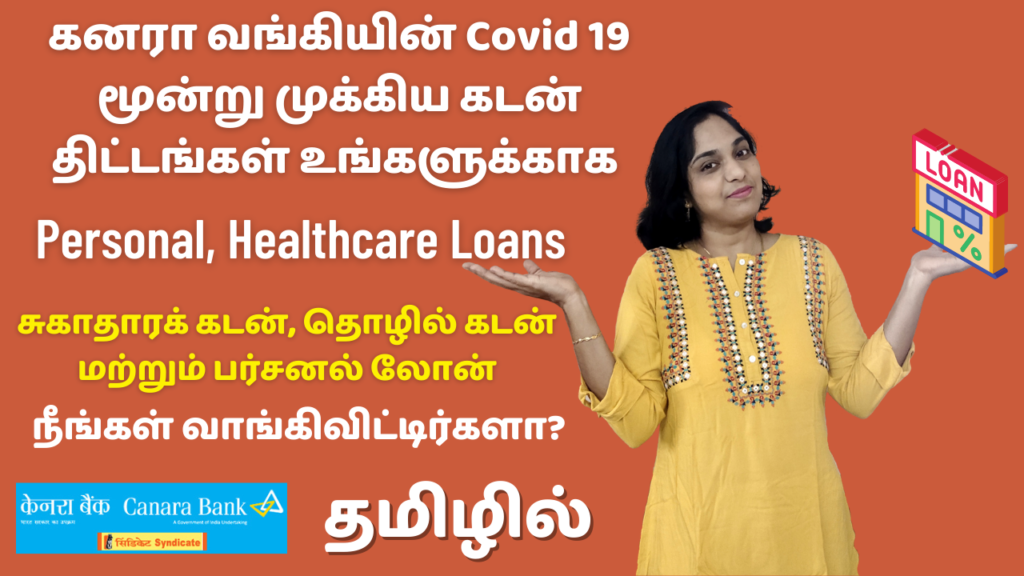 Due to Covid 19 pandemic, there is financial difficulty among many people. Many banks are offering loans and moratoriums to help ease the situation.
In this direction Canara bank is offering three different kinds of loans – in particular for corona related financial needs.
In today's video, I share the details about these three kinds of Covid 19 loans offered by the Canara Bank.
If you are interested in availing these loans, make sure you watch today's video fully!
SBI Home Loan Process | Interest Rates | Documents Required | How To Apply | All Details –
What is a CIBIL score? What you need to know about your CIBIL score or CIR? –
How to avail Personal loan from SBI YONO app within few minutes [in Tamil] | YONO SBI Loan –
How to improve your CIBIL Score and get loan easily? Practical, working tips to boost your CIBIL –