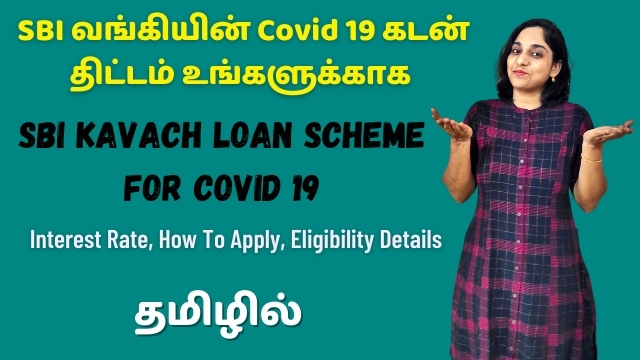 The Covid 19 pandemic is creating a tough financial situation among many people across the world.
On the one hand, situations like lockdown is creating unemployment and hence many people experience lowering or lack of income.
On the other hand, due to getting infected by Covid 19, many are struggling with the medical expencses.
In order to ease this situation, certain banks are offering Covid 19 specific loan schemes.
In today's video I explain the details about the SBI's Covid 19 loan scheme called Kavach loan.
If you or any of your family members got a Covid 19 positive medical report, then you can avail this loan for your treatment expenses.
Watch the video fully for more information about this loan!
Canara Bank Covid 19 Personal, Healthcare Loans: 3 Types Of Covid 19 Loans Fro Covid Financial Needs –
What is a CIBIL score? What you need to know about your CIBIL score or CIR? –
How to improve your CIBIL Score and get loan easily? Practical, working tips to boost your CIBIL –