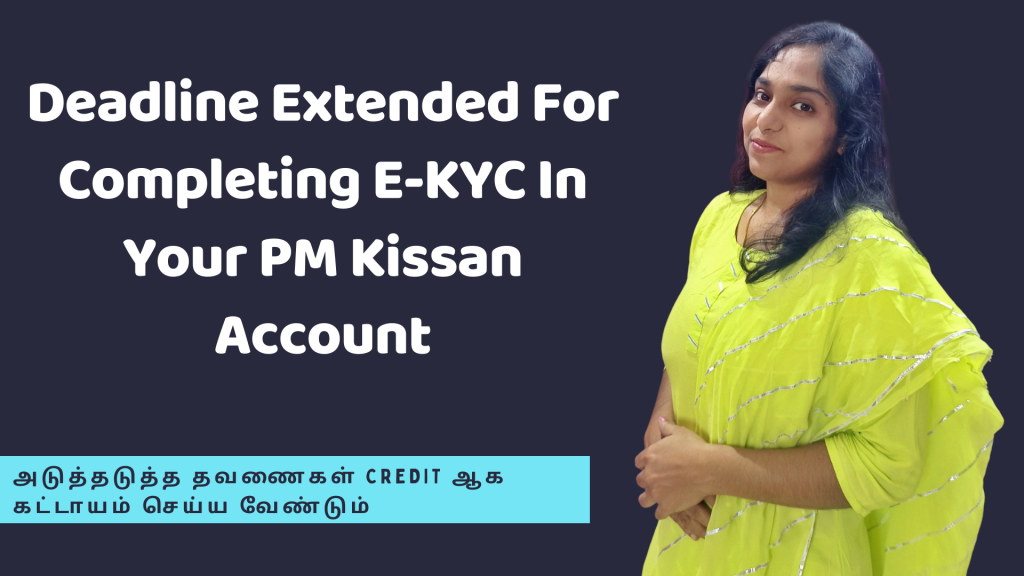 Farmers' families are benefiting via the PM Kissan scheme. An amount of Rs. 6000 is credited per year to the farmers' bank accounts in equal instalments of Rs. 2000.
Details about PM Kissan account, how to open one, how to check your instalment status and how to check balance are available in videos at the end of this post.
In today's video I share the information about the extension of deadline for performing e-kyc in PM Kissan account. Don't miss out!
How To Complete e-KYC In PM Kissan Account Demo | Samman Nidhi Yojana Active Status | Demo In Tamil
PM Kisan Scheme | PM Kisan Samman Nidhi Yojana Check Beneficiary Status Online, Farmer Registration
E-Shram For Unorganized Workers | Benefits Of UAN Card | Can You Cancel? Will You Get Pension, Loan?