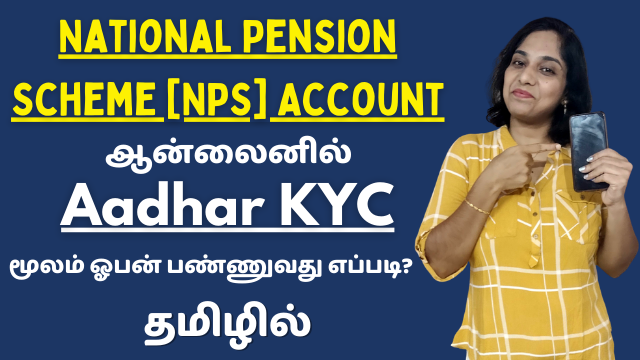 National Pension Scheme (NPS) is one of the most common investment schemes that is mostly seen as a pensioner scheme.
Those who want to build corpus for their pension benefits opt this NPS scheme on a large scale.
Besides, an investment in a NPS scheme also acts as a nice addition to anyone's investment portfolio.
Opening a NPS account is easy, but it is the KYC verification that would require you to step out of the house. And during the pandemic, you would actually want to avoid stepping out the house.
In today's video I demonstrate how you can open a NPS account completely digitally, at your comfort zone, either in your mobile or your laptop/computer.
Watch today's video if you want to open a e-NPS account for you (using Aadhar verification) without stepping out of your house.
How To Find Out The Mobile Number Registered With Your Aadhaar Card –
Aadhar Card Mobile Number Update Online, Aadhar Mobile Number Change Online – What you cannot change –
All Aadhar related videos –