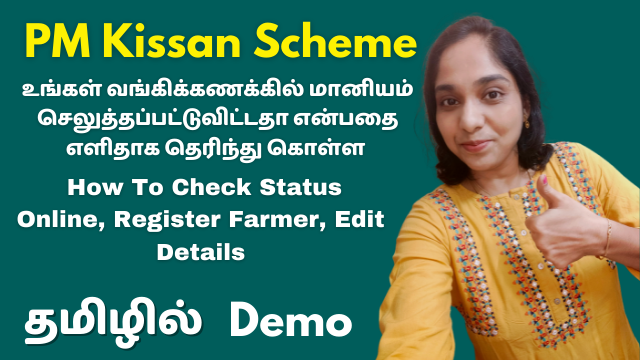 The PM Kisan Scheme is an exclusive scheme to benefit farmers.
Farmers who add themselves as beneficiary in this scheme can get monetary benefit from the government, direct to their bank account that is linked with the PM Kisan scheme.
In today's video I demonstrate how you can check the status of PM Kisan scheme instalment in your farmer beneficiary account.
Following the demo shown in the video, you can add yourself as a beneficiary in PM Kisan Scheme, check status of instalments, edit your account details and so on!