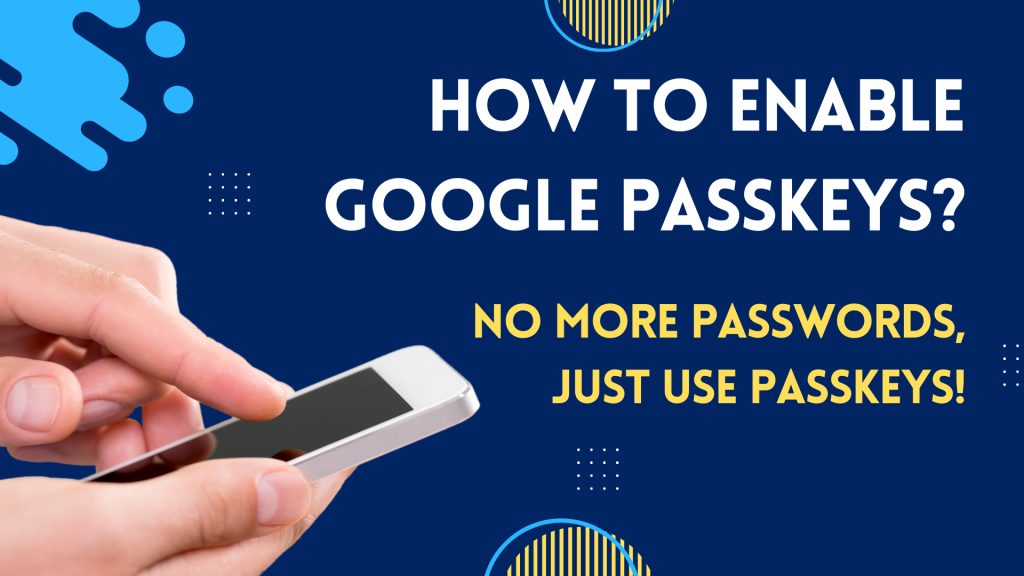 Google Passkeys is a new passwordless authentication method developed by Google. Instead of typing in a password, users can authenticate their accounts using their Android phone or a physical security key.
This new authentication method is a step forward in the world of online security as it eliminates the need for users to remember multiple passwords. Instead, users can authenticate their accounts with a simple tap or by inserting a physical security key, making it more convenient and secure.
Google Passkeys are based on the FIDO2 (Fast Identity Online) authentication standard, which is an open standard that supports passwordless authentication. With the FIDO2 standard, users are authenticated using public key cryptography, which means that their private information is not shared with the website or service being accessed.
This makes Google Passkeys more secure than traditional password-based authentication methods, as passwords can be easily guessed or hacked. With Google Passkeys, users can rest assured that their online accounts are secure and protected from cyber attacks.