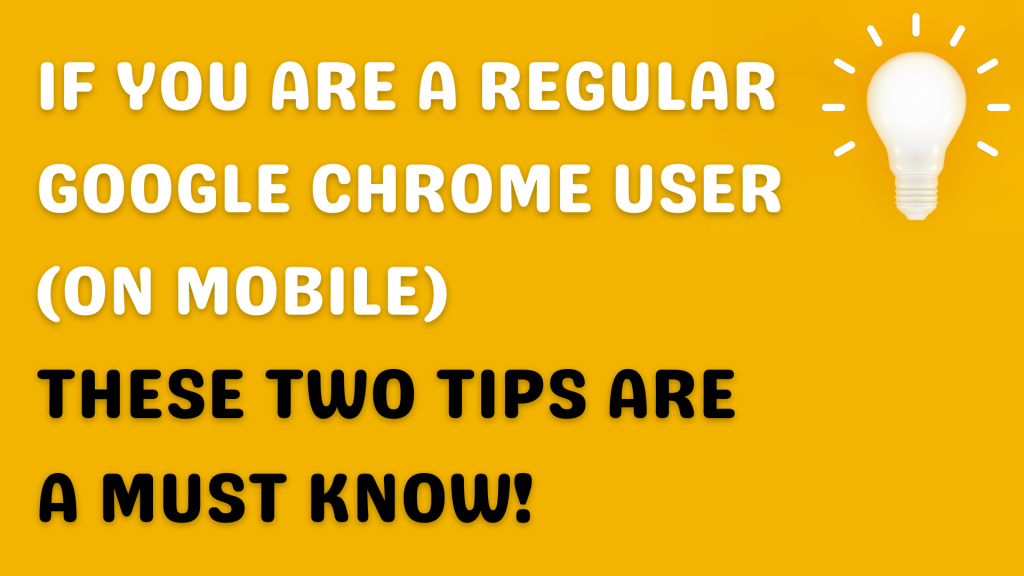 Google Chrome is one of the most widely used web browsers in the world, offering fast and reliable browsing on desktop and mobile devices alike.
With its sleek design and powerful features, Chrome is a popular choice for those looking for a smooth browsing experience on their smartphones and tablets.
However, many users are not aware of all the features that Chrome offers on its mobile platform. In this video, I share two useful tips to help you get the most out of Chrome on your mobile device.
Whether you're looking to improve your browsing speed, keep your browsing history private, or simply streamline your mobile browsing experience, these tips will help you make the most of Google Chrome on your mobile device.