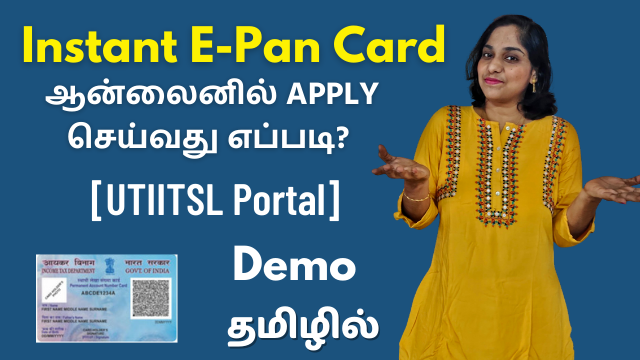 PAN card is one of the most essential documents for any individual. PAN is the abbreviation for Permanent Account Number, and is mainly required when you file your IT.
But not just for IT purposes, you need your PAN for many other financial and non-financial reasons.
You can apply for a PAN online, and providing e-pan is in practice now.
In today's video I demonstrate how you can apply for your instant e-PAN and get your PAN delivered to you electronically and/or physical PAN too!
If you are interested in getting yourself a PAN card watch today's video fully!
What is a PAN card in Tamil? What are its uses? Why do you need a PAN card? How to get a PAN card?
How to get PAN card in just 10 minutes for FREE | How to apply for PAN card online | Download PAN
How To Find Out The Mobile Number Registered With Your Aadhaar Card