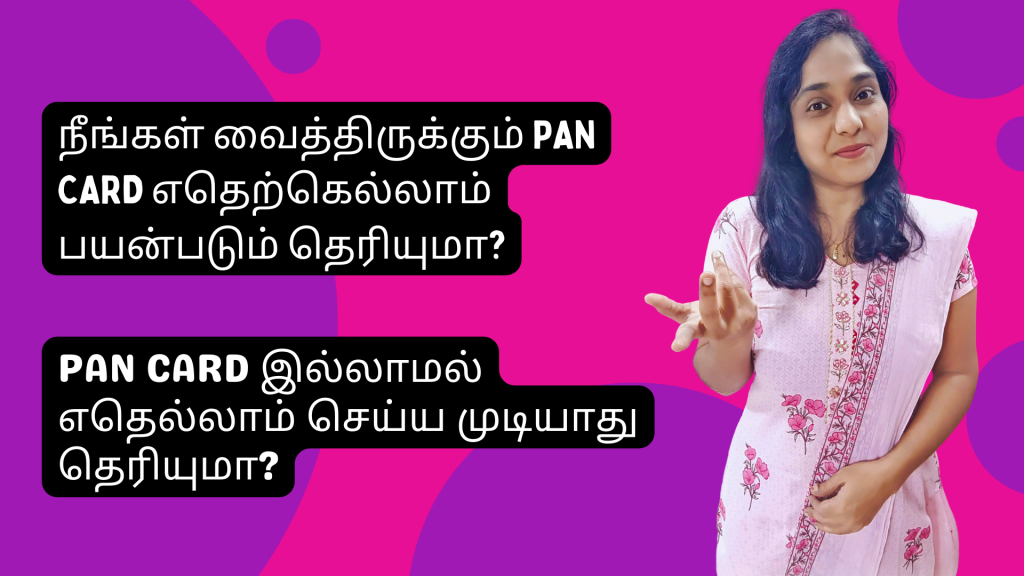 PAN card, along with Aadhar, is used as one of the most common (and easily usable) KYC document. And for IT filing, and account openings, PAN card is mandatory.
Not just that we have to have and link a PAN card to our subsidy based accounts in order to get subsidies from the government.
Above all, PAN card needs to be linked to our Aadhar card as well.
In today's video I share some of the inevitable situations where you will need a PAN card.
If you have a PAN card and are curious about its uses, or if you don't have a PAN card yet, watch today's video fully!
How to get PAN card in just 10 minutes for FREE | How to apply for PAN card online | Download PAN
How To Apply And Get A New Instant E-Pan Card Online In UTIITSL Portal? Demo Tamil | Get EPAN Online
How To Download E-Pan Card Online In NSDL Website | EPan Download Step by Step Demo In Tamil