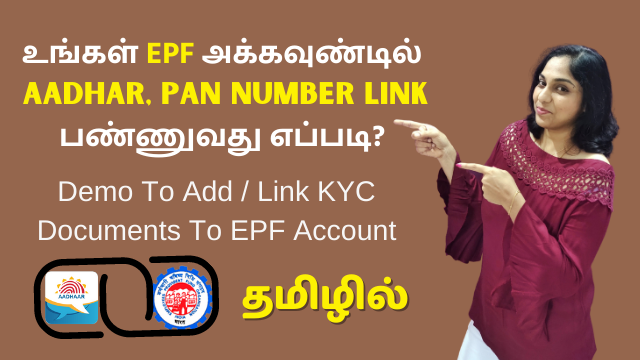 If you have an employee PF (EPF) account it is very important that you link your bank account, PAN, Aadhar and Passport (if you have one) to your EPF account.
It is mandatory that you do it. The government provided a deadline to link Aadhar to EPF account, and also postponed the deadline – but ultimately you will need to link your Aadhar and PAN to your EPF account.
If you fail to link your Aadhar to your EPF account you will not be able to withdraw your PF balance in the future.
In today's video I demonstrate how you can link your KYC documents like Aadhar, PAN, Bank account and Passport to your EPF account.
How To Withdraw PF Online Demo | Reasons, Eligibility For EPF Claim Tamil | Partial EPF Withdrawal –