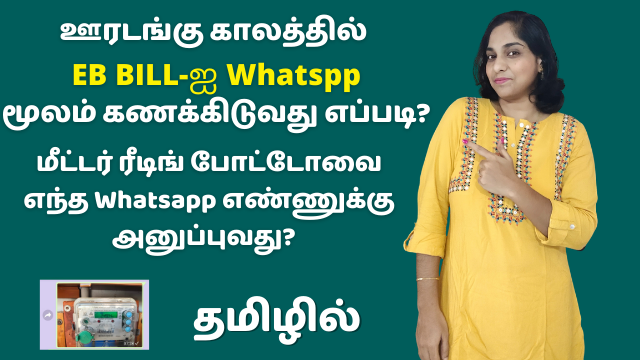 During this Coronavirus pandemic, EB reading is not taken by the TNEB staff by visiting the houses in the areas.
Even though EB staff don't visit our houses, the government has given us a few options – to pay the last month's bill or the bill of the same month last year as advance, or to take a photograph of your meter reading and send via WhatsApp to your EB office.
Even though the last option is a comfortable one, many are confused as to which WhatsApp number should they send their meter reading photo.
In today's video I demonstrate how to find out the TNEB WhatsApp number of your area's EB office / engineer so you can send your EB reading photo!