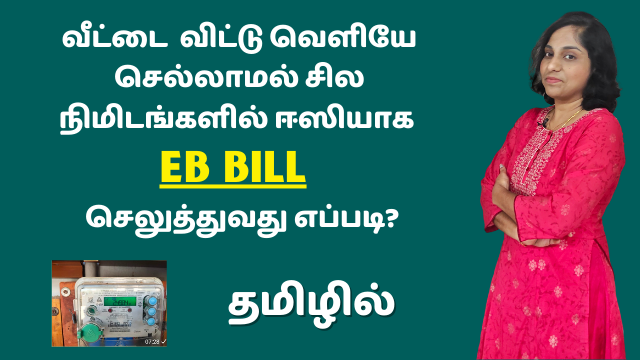 Paying TNEB bill is one of the crucial bill paying tasks in any household.
And during this pandemic and lockdown situation, paying electricity bill can be challenging to many.
If you fail to pay your electricity bill on time, you might have to face unwanted situations like your connection being cut off by TNEB staff.
What if you can pay your current bill in a few minutes at the comfort of your home – without having to step out of your house, using your phone or computer?
In today's video I demonstrate how you can pay EB bill online.
How To Pay Electricity Bill via Airtel payments bank | Pay EB Bill Online App Google Pay –
How To Book LPG Cylinder Using PayTM App? How To Do Gas Cyilnder Booking Online | PayTM Gas Booking –
All videos on Bill Payments / Redemptions / Purchases –