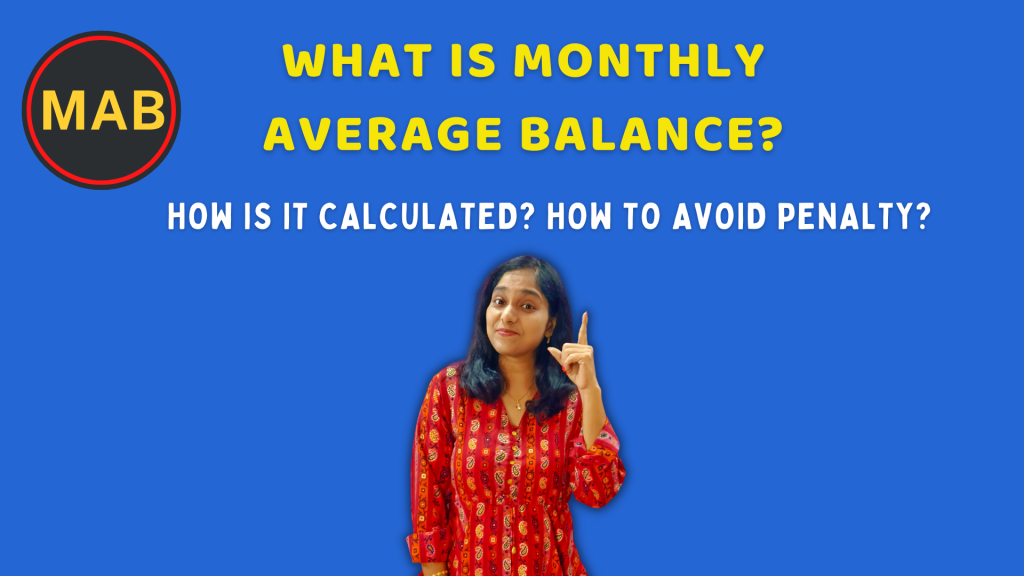 Monthly Average Balance or MAB is something you would have heard about, if you have a bank account. It is nothing but the averaged, minimum balance requirement imposed by a bank.
This MAB value can be different depending upon the account you open, and depending upon whether your home branch is in the rural or urban area.
Nevertheless, it is very important that you have a clear understanding of what this MAB is, how it is calculated by the banks and what you should do in order to avoid the penalty imposed by banks for not maintaining minimum balance.
Watch today's video fully to get a clear understanding about MAB and to put it to good use!
How To Convert Minor Bank Account To Major Acc | Account Stopped Customer Major Now, Delink Guardian
What Is Your Gpay UPI Daily Transaction Limit? Find Out To Avoid Transaction Failure Embarrassment
What To Do If You Lose Your Debit Card? Things You Must Do To Avoid Misuse Of Your Card
Beware Of Fake Loan Apps | How To Stay Safe | Whitelist Of Loan Apps Coming Up | Types Of Frauds