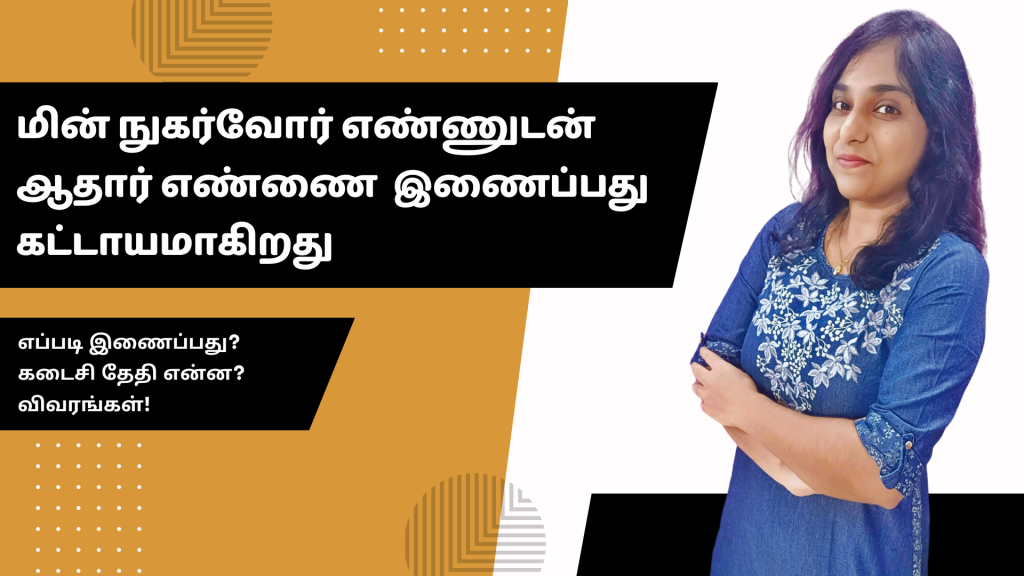 Tamil Nadu government has made it mandatory to link Aadhar card to your EB connection in order to avail free electricity as well as subsidy.
Though the linking process is not yet made available to public, there are certain things that you need to know.
In today's video I share the details that you know regarding linking of Aadhar and EB. Know why you need to do it, how to do it and whether there is a deadline.
How To Change Your Aadhar Card Photo? Can You Do It Online? Procedure, Documents Needed
What Is Masked Aadhar Card? Do You Need It? How To Download? What Is The Password To Open Pdf?
How to apply for Plastic Aadhar Card online? Get PVC Aadhaar Card Online
How To Apply For TNEB Name Transfer Online | TNEB Name Change Online Application Demo