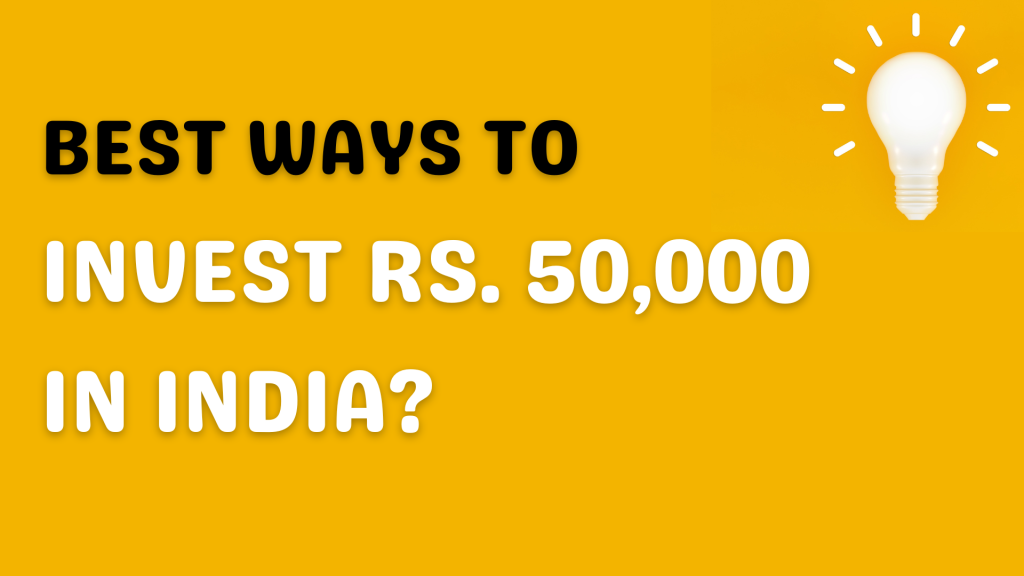 Investing money is one of the best ways to grow wealth over time. With a wide range of investment options available in India, it can be challenging to decide where to invest Rs. 50,000 to maximize returns.
Whether you are a beginner or an experienced investor, it is essential to understand the different investment options available and their potential risks and returns. Some popular investment options in India include stocks, mutual funds, fixed deposits, gold, and real estate.
Each investment option has its pros and cons, and the best investment for you will depend on your financial goals, risk appetite, and investment horizon.
Here are some of the best ways to invest Rs. 50,000 in India, along with their potential risks and returns, to help you make an informed investment decision.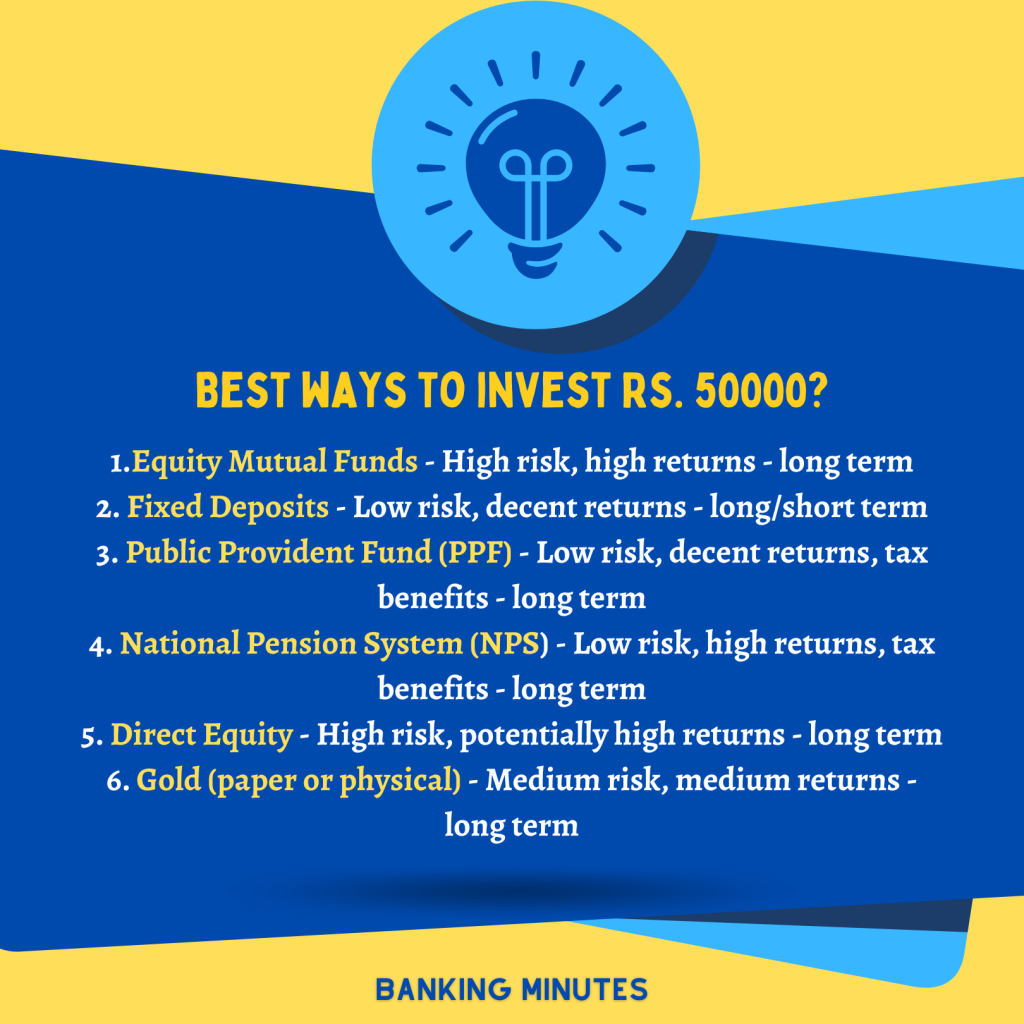 Equity Mutual Funds:
Investing in equity mutual funds is a popular way to invest in the stock market. Equity mutual funds invest in stocks of various companies and can provide high returns over the long term.
Fixed Deposits:
Fixed deposits are a low-risk investment option that offer guaranteed returns. You can choose a tenure that suits you and lock in your money for that period, earning interest on it.
Public Provident Fund (PPF):
PPF is a popular long-term investment option in India that offers guaranteed returns and tax benefits. You can invest up to Rs. 1.5 lakh per year and earn interest on your investment for 15 years.
National Pension System (NPS):
NPS is a government-backed retirement savings scheme that offers tax benefits and potentially high returns. You can choose from various investment options and allocate your funds accordingly.
Direct Equity:
Investing in individual stocks can provide potentially high returns, but it also carries a high level of risk. You need to do your research and choose your stocks wisely.
Gold (Paper or Physical):
Investing in gold can be a good hedge against inflation and provide diversification to your portfolio. You can invest in gold ETFs, gold mutual funds, or physical gold.
It's important to remember that no investment is risk-free, and you should always do your due diligence before investing your hard-earned money.
Consider your financial goals, risk tolerance, and investment horizon before choosing an investment option.
It's also advisable to consult a financial advisor to help you make informed investment decisions.