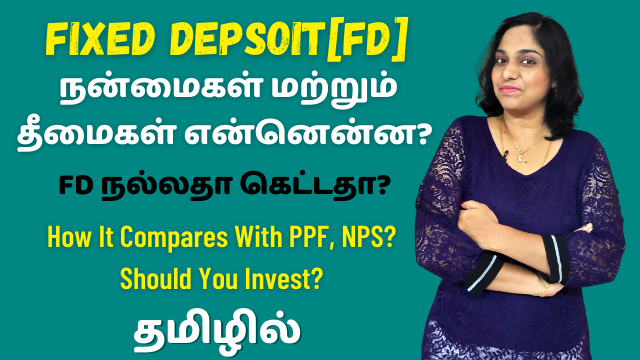 Fixed deposit (FD) is one of the most common and post popularly sought after investment option by majority of the population.
FD is a handy option too when it comes to investing your money long term or short term (you choose this) for a slightly higher interest rate!
At the same time, FD has a few shortcomings too, depending upon your requirements.
In today's video I share the pros and cons of a FD account. I also share the comparison with other investment options like PPF, Sukanya Samriddhi, NPS and the like.
By watching today's video you will be able to know whether FD is for you and if so, how you should place it in your investment portfolio!