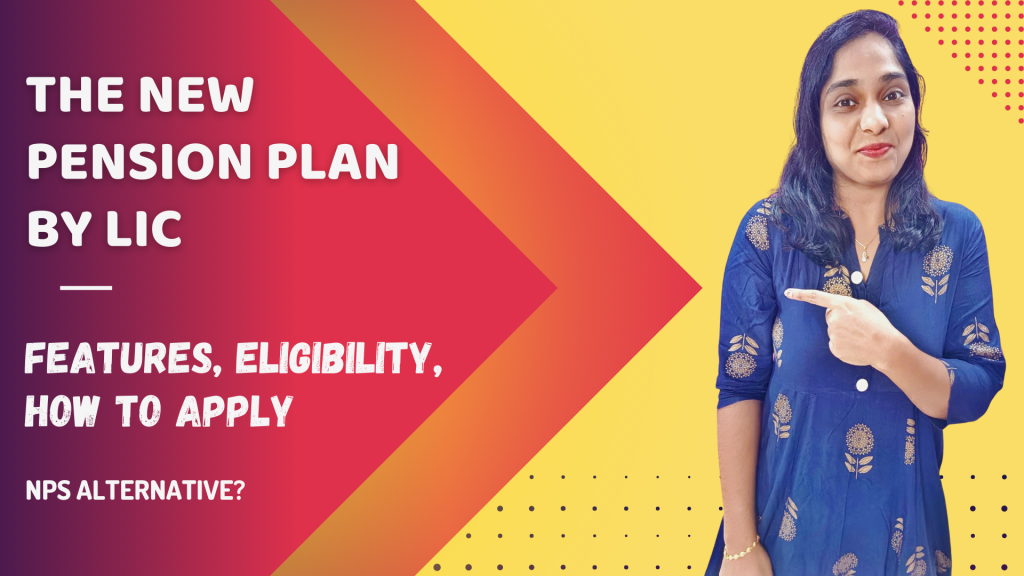 Planning for your retirement should start as early as possible. When we hear the word retirement plan, we often connect ourselves to "later". But it is actually just the opposite. The earlier, the better.
The Life Insurance Corporation of India has launched a new Pension Plus plan recently, aiming to help you build a corpus for your retirement and then invest it in an annuity scheme.
In today's video I share the details about the LIC new pension plan, how it works, what are the benefits and how to apply.
SBI Annuity Deposit Scheme | Benefits, Eligibility, Interest Rate, Rules | Monthly Income Scheme
Sukanya Samriddhi Yojana VS PPF: Which Is Best For Investment And Good Returns? Here's A Comparison!
National Savings Certificate (NSC) – Features, Benefits – How It Compares To SSA, PPF, NPS?
Post Office RD Vs SBI RD – Which Is Better? Comparison Of Interest Rates And Other Features
LIC Kanyadan Policy (Jeevan Lakshay) Features, Benefits | Comparison With Sukanya Samriddhi Yojana