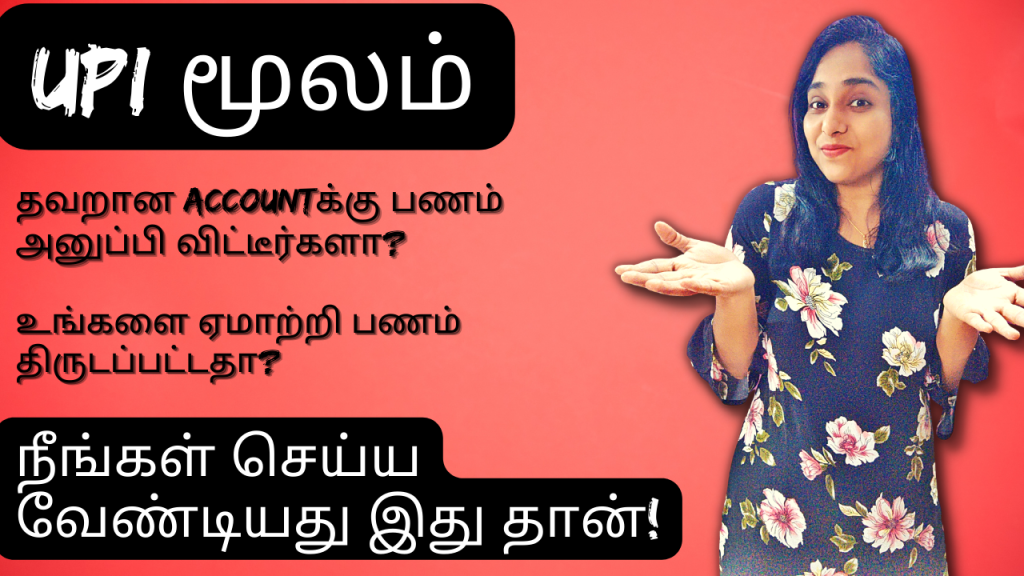 UPI apps are quite common these days. UPI transactions are widely done and it has also become quite common that wrong transactions are done.
Sending money to a wrong account number by mistake or to a wrong phone number is not new to us.
Apart from this, UPI frauds are also happening on a daily basis.
So what should you do if you have wrongly sent money to someone, or if someone has cheated you and you lost money via a UPI transaction (or an app)?
Watch today's video where I explain what you need to do in such a situation.
For UPI Complaint at NPCI – https://www.npci.org.in/what-we-do/upi/dispute-redressal-mechanism
To file a complaint in Cyber Crime – https://cybercrime.gov.in/
Important Safety Tips While Using UPI Apps And UPI PIN | Dos And Don'ts Explained In Tamil
What Is Your Gpay UPI Daily Transaction Limit? Find Out To Avoid Transaction Failure Embarrassment