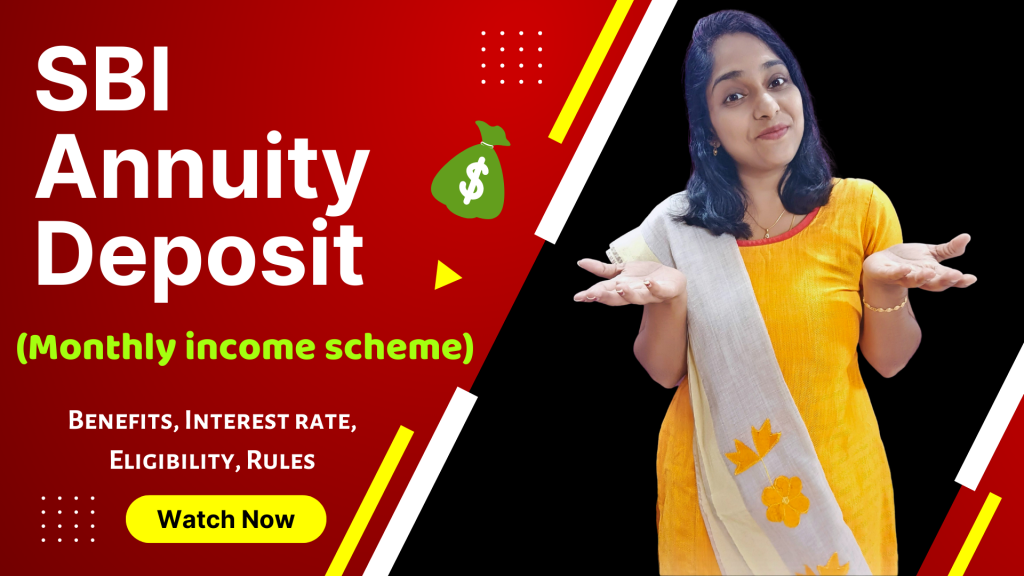 The State Bank Of India offers various investment options for its customers.
When it comes to investment, the most common form of investment is a deposit – a fixed deposit or a recurring deposit is quite popular among people.
SBI's Annuity deposit scheme is also a deposit scheme, like a FD, where you deposit a lump sump. However unlike an FD, you get monthly payouts in this scheme.
In today's video I explain the features, benefits, eligibility, interest rate and rules of the SBI Annuity deposit scheme.
If you are interested in depositing a lump sum and would prefer to have regular payouts, watch today's video fully!
Videos on various investment options and comparisons
Pros and Cons of FD: Is Fixed Deposit Good Or Bad? How It Compares With PPF, NPS? Should You Invest?
National Savings Certificate (NSC) – Features, Benefits – How It Compares To SSA, PPF, NPS?
Public Provident Fund (PPF) – Features, Benefits? Should You Invest In PPF? All You Need To Know!