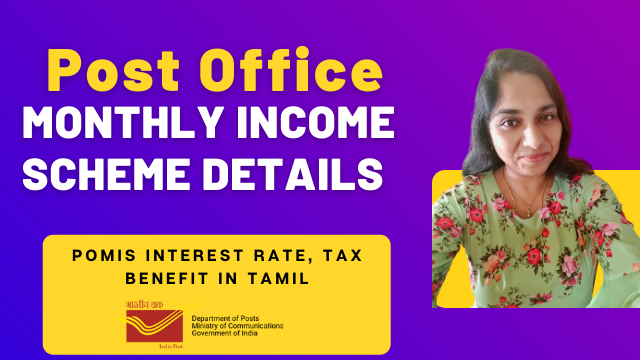 If you are looking into investment options, there are quite some. There are options with high risk and high returns, and also those with low risk and medium to low returns.
In today's video we are going to see an investment option that will give you monthly returns. It is Post Office Monthly Income Scheme (POMIS).
I explain the details about this investment scheme in today's video.
Post Office RD Vs SBI RD – Which Is Better? Comparison Of Interest Rates And Other Features –
National Savings Certificate (NSC) – Features, Benefits – How It Compares To SSA, PPF, NPS? –
Pros and Cons of FD: Is Fixed Deposit Good Or Bad? How It Compares With PPF, NPS? Should You Invest? –