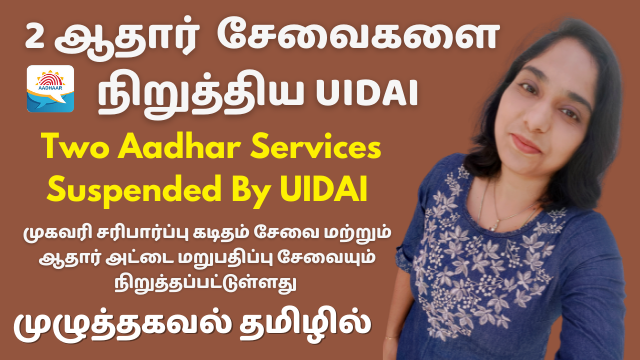 Aadhar has become one of the most important documents for any individual!
Not just for opening bank accounts, but for many mandatory services, Aadhar proves to be a handy option.
UIDAI has recently suspended two services related to Aadhar. In today's video I share the complete details about the suspended services and how it affects you!
How to apply for Plastic Aadhar Card online? Get PVC Aadhaar Card Online
Plastic Aadhar Card Unboxing | TamilNadu PVC Aadhar Card First Look And Security Features
All Aadhar related videos –