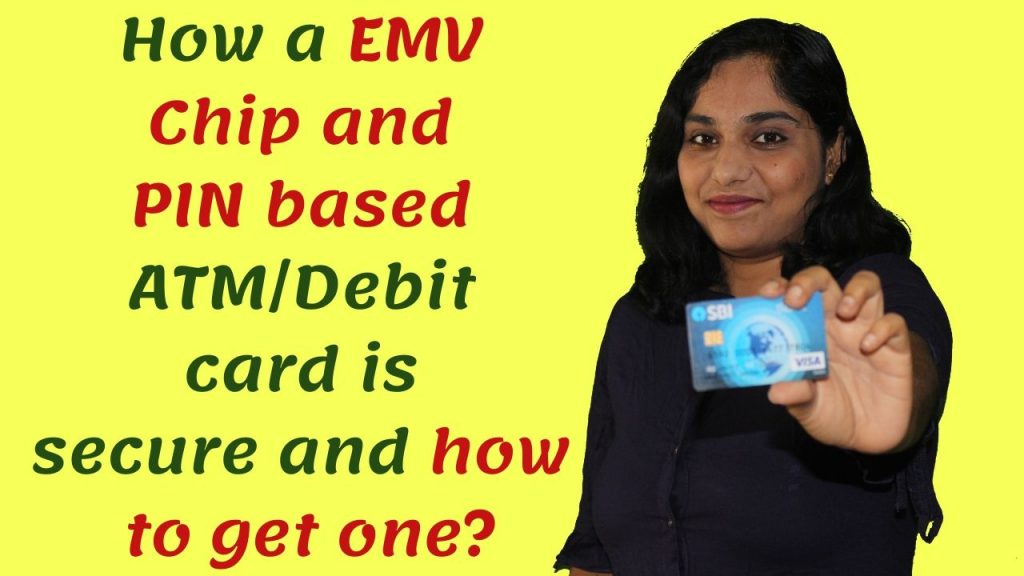 If you are a SBI customer who has a Debit/ATM card, then it is time you need to check whether you have a magnetic stripe card.
If yours is a magnetic stripe card, it will not work starting December 31st, 2019.
The debit/ATM cards issued by SBI recently are EMV Chip and PIN-based cards. These cards are more secure.
To be more precise, most banks have started issuing EMV chip and PIN based cards since September 1, 2015. So if you have received your card after this date, you must be having a EMV chip and PIN based card.
However, if you had received your card before that date, you need to change your card now as it will not work from December 31st, 2019.
Before going into the details, let me briefly point out what is a EMV chip and PIN based card!
How is a EMV chip and PIN based card secure?
Well, prior to chip and PIN based cards, the debit/ATM cards that were issued were magnetic stripe cards.
Such cards will store the card related information at the back of the card in a magnetic stripe.
When you swipe the card at a POS or in an ATM, the information will be read at the time and the transaction will be performed.
This technology made it easier for fraudsters to easily steal card information.
The baddies started placing skimmer devices in ATMs or POS so they can easily steal the information.
Then they could create cloned cards based on the info they stole and use those cards to withdraw (steal) money from ATMs or do shopping.
Sadly such stolen information can also be transmitted to their partners in crime across the globe so they can misuse your card online too!
To avoid such fraudulent activities, chip and PIN based cards were introduced.
The card is named after Europay Mastercard and Visa who invented it.
These types of cards have enhanced safety features to help prevent information theft.
They have a microchip embedded in them and for every transaction (swipe) the chip generates a token, which is a freshly generated information specific for that particular transaction alone.
The same information cannot be used for any other transaction.
Also with this technology, no information from your card is read by any device (ATM, POS machine etc.). Hence fraudsters cannot steal your information.
Also an EMV card uses a combination of the chip generated fresh information PLUS a PIN, so it is highly challenging to break this combo.
Why should you move to a EMV card now?
Mainly because your magnetic stripe kind of card will stop working from 31st December, 2019.
Already many foreign countries have moved on to EMV technology and it has now become a card safety standard.
So banks are making arrangements to implement the usage of EMV chip and PIN based cards.
Further, using an EMV card makes your transactions and money highly secure. Which means you can be in peace.
How to move from magnetic stripe card to EMV chip and PIN based card?
If you currently have a magnetic stripe card, it will become useless from 1st January, 2020.
Changing your card type is quite simple. All you have to do is apply for a new ATM/Debit card.
You can do this by visiting your branch or via net banking.
I have explained the procedure for the same here in this video!
Just make sure your current residential address is updated in your bank branch.
Your new card will arrive at the address that's with your bank. If the address is incorrect, the ATM kit will be returned to the bank and you will be levied a charge.
In order to avoid this complication and also the charge, make update your address with your branch before you apply for your new ATM/Debit card.